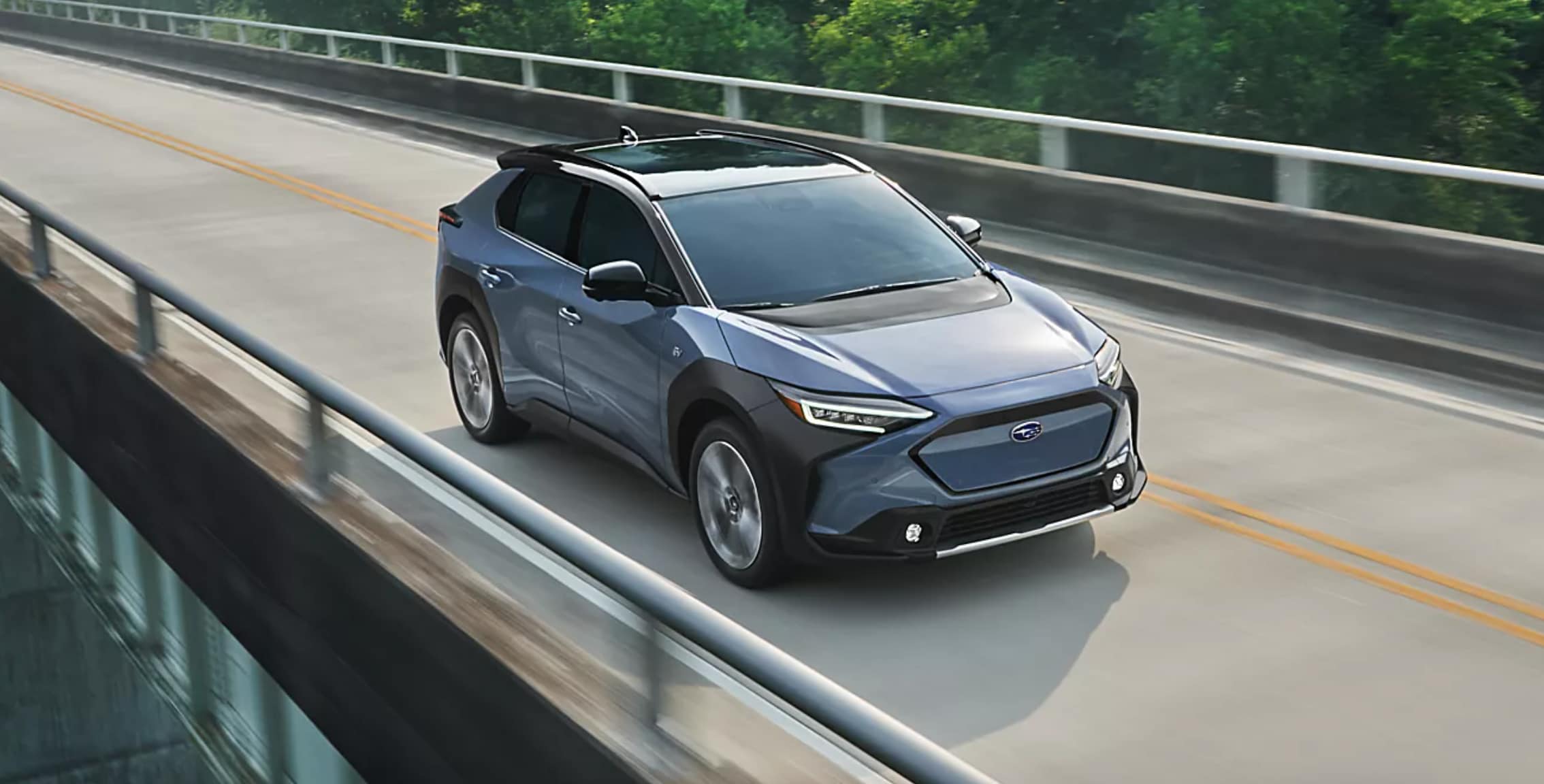 ?
The 2023 Subaru Solterra is advancing the brand's electric vehicle lineup. With all new engineering the compact SUV is ready to take on every road. With an estimated 220 miles of range you can take on the roads with ease.
The team at Ertle Subaru is here to help you get the best electric vehicle for your needs. Choosing the 2023 Subaru Solterra opens up a variety of options including a web of chargers in the Stroudsburg, Scranton, and Wilkes-Barre areas. With the all new 2023 Subaru Solterra you are getting a vehicle with an impressive range, flexible charging, and a suite of features.
2023 Subaru Solterra Electric Range
Your 2023 Subaru Solterra comes with power flexibility. Your all new 2023 Subaru Solterra comes with a charger that is compatible with both 120v and 240v chargers. While on the roads you will find a variety of DC Fast Chargers. Using level 1 and level 2 chargers at home will give you a full charge overnight. Utilizing the public DC Fast Chargers gives you up to an 80% charge in just under an hour.
This completely electric vehicle offers a variety of benefits including zero tailpipe emissions. This keeps your driving experience clean and green.
Shop the 2023 Subaru Solterra in Stroudsburg
Are you ready to get behind the wheel of the all new 2023 Subaru Solterra? Going green with a brand you know and trust has never been easier. Offering an impressive range of an estimated 220 miles you can be confident on the road. With zero tailpipe emissions your trips are greener than ever.
If you have any further questions about our electric vehicles please do not hesitate to contact the team at Ertle Subaru. Our dealership is conveniently located to serve the Stroudsburg, Scranton, and Wilkes-Barre areas so feel free to come by and view our entire inventory.