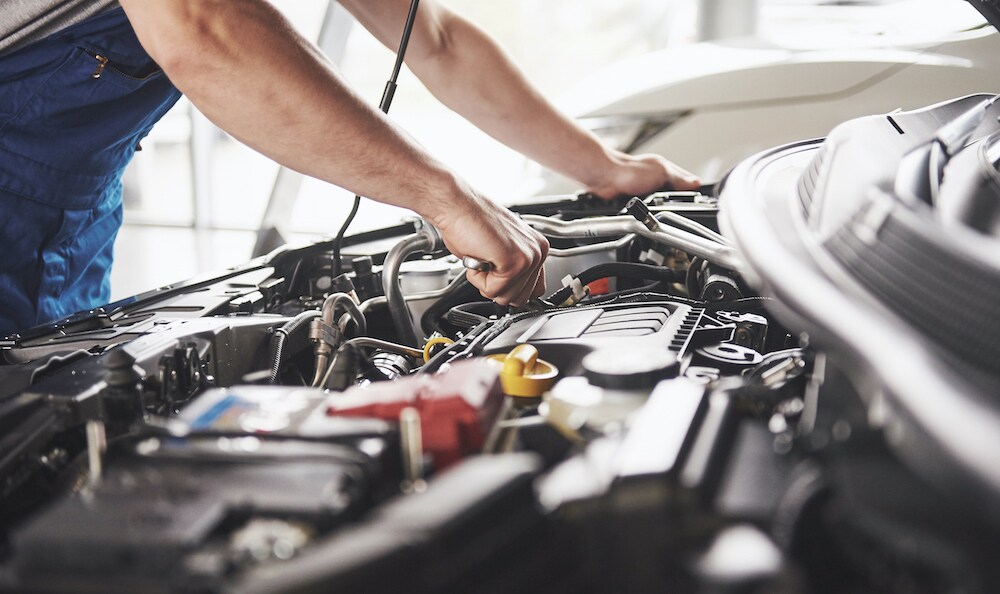 We can all agree on any problem regarding your new vehicle causes some form of turmoil for us. Especially when you are consistently on the roads and need a reliable vehicle to get you from point A to point B safely.
Routine maintenance allows you to keep your new Subaru sedan or SUV in premier condition over a certain period of time. Regular tune-ups, replacements, changes, and inspections are healthy maintenance habits that create peace of mind. 
To aid you in your car-ownership journey, our Ertle Subaru Service Center is here to provide you with assistance for all your routine maintenance service needs. Learn more about the services we offer and the intervals in scheduling a service appointment. 
What Maintenance Services are Offered at Ertle Subaru?
Here at our Ertle Subaru Service Center, we offer all the common maintenance services to keep your car running in premier condition. The list of maintenance services includes, but is not limited to:
Oil Change
Brake Service
Battery Replacement
Filter Replacement
Tire Rotation
Wheel Alignment
Coolant Flush
Transmission Service
Spark Plug Replacement
Suspension Repair
If you are not sure about the intervals in which you should receive any of these maintenance services, use our maintenance schedule tool or refer back to your Subaru owner's manual to get down the specifics when it comes to caring for your vehicle.
Why Should I Service My Subaru with Ertle Subaru?
To simply put it, were a service center you can rely on. We hold ourselves to go above and beyond expectations offering more than just a maintenance service, but memorably one. 
Our team of certified Subaru technicians has gone through extensive training and holds years of experience to provide you with top-tier service. If you are on a time crunch but do not want to risk not servicing your Subaru, our express service is a no-appointment needed offering for certain services. We also make sure to use genuine OEM Subaru parts to ensure your vehicle remains in factory condition. 
Schedule Service in Stroudsburg
When you are in need of routine maintenance service, be sure to schedule an appointment with our Subaru Service Center. We offer new Subaru service specials and coupons to bring great value to your appointment. 
We also offer service financing to allow you to receive your needed service or repair and pay over a certain time period. 

If you have any questions or would like more information on why you should service your vehicle with Ertle Subaru, please feel free to contact our team. We serve the Bethlehem, Mount Pocono, and Tobyhanna areas and we look forward to hearing from you soon!