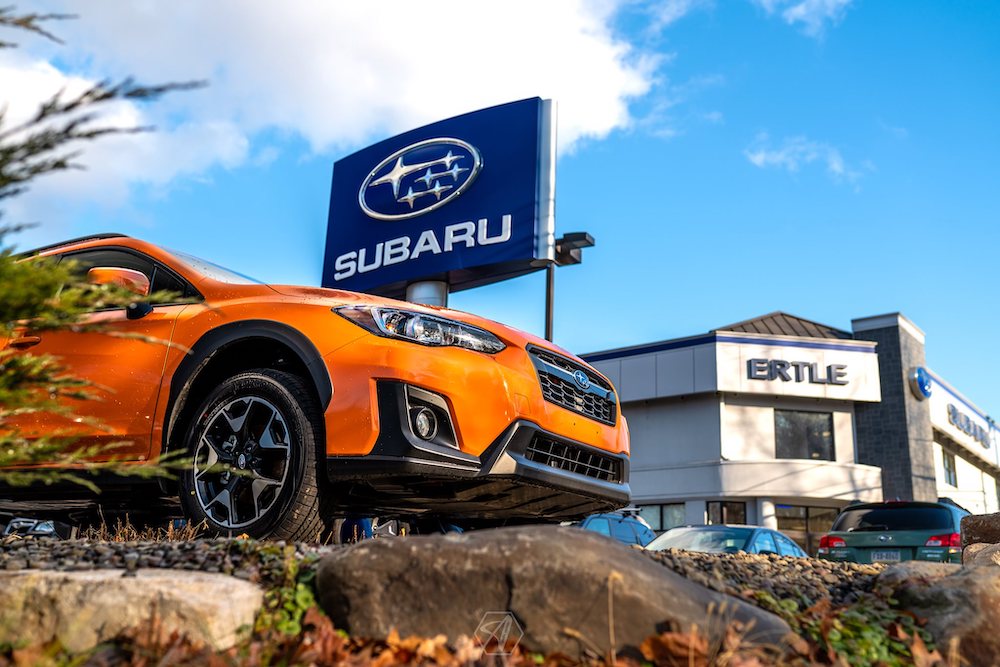 There is no better way to get the Subaru sedan or SUV that you are looking for than with a factory order with Ertle Subaru. Our Subaru dealership in Stroudsburg stands behind the motto of, "We Give You More," and with our factory order reservation process, we help you secure the Subaru of your dreams.
Your perfect Subaru is worth waiting for. Our sales team can assist you in locating and creating the Subaru vehicle to your preferences. Learn more about the process today!
How Do I Order My Subaru with Ertle Subaru?
Submitting a factory order Subaru with Ertle Subaru is a simple three-step process:
Describe To Us Your Perfect Subaru - When you visit our Ertle Express Store to build your own Subaru and place a factory order with our dealership, you can pick the model, color, interior, trim level, wheels, accessories all the way you want.
Being Contacted By Ertle Subaru Team Member - Once we receive the details of your factory-ordered Subaru, a friendly team member of our customer care team will confirm your vehicle and submit your order to Subaru. We will be sure to follow up for confirmation on your order, as well as answer any questions you may have.
Receive Your Factory Ordered Subaru - When your vehicle arrives, choose in-store and drive off in your very own Subaru or opt for free home delivery to have it right in your driveway!
We Make it Easy for you here at Ertle Subaru, and our factory order reservation process provides exceptional and convenient value to your experience with us. If you need credit approval for your factory order process, our Subaru finance department is more than happy to assist you as well. If you have any questions or would like to learn more please feel free to contact our team. Located in Stroudsburg and serving the Bethlehem area, we are more than happy to help you!