Are you in the Stroudsburg, East Stroudsburg, Scranton, Mount Pocono or Easton area and shopping for a new or pre-owned vehicle but dreading the hours spent in the dealership?  With our Exclusive Ertle Express Purchase Program, those worries are a thing of the past!  Spend as much or as little time in the dealership as you are comfortable with, calculate payments and total price, explore different payment options and know the real price and payments before hand.  In fact, you can complete your entire purchase online without ever stepping foot in the dealership by taking advantage of Ertle Subaru's Exclusive Free Home Delivery if you prefer!  Follow the steps below for the best car buying experience; guaranteed!
Step 1: Browse Our Inventory
When you're ready, click the Ertle Express Purchase logo below, or wherever you see it, to get started customizing your payments on any new or pre-owned vehicle or building your own custom new Subaru
Whether you want the latest, brand-new models or you're interested in purchasing a used car, truck, SUV, or van, Ertle Subaru has what you need.
Search through our extensive new, Certified Pre-owned and used car inventory to find the perfect vehicle for you

Use our

"Build Your Own"

feature to build, customize, and price the new Subaru you've been looking for

Don't see what you want? Don't hesitate to contact us and see if we can order you the exact model you've been dreaming of.                                                                                                                                               
Step 2: Choose Your Terms
Once you've located the right car, use our payment tool to calculate penny perfect payments that include all state taxes and fees and set up the financing plan that best fits with your budget.
Enter your zip code to calculate accurate state tax and fees
Choose whether to lease or loan
Add your cash down amount
Input your credit score range
Choose your financing, leasing, or cash and term length and interest rate
Step 3: Value Your Trade-In
If you have a vehicle to trade-in towards your new car purchase, use our trade-in tool and get an estimate immediately.  Or, upload photos and get a firm offer from our professional appraisers right away.
Input your vehicle license plate or VIN
Answer a few questions on the present state of your vehicle
Receive a trade-in estimate in seconds
Apply your trade value and remaining payoff (if any) to your deal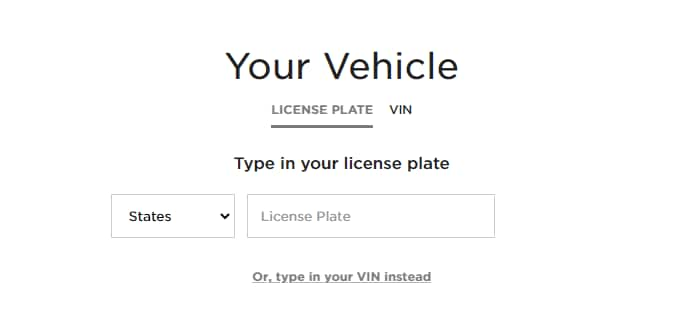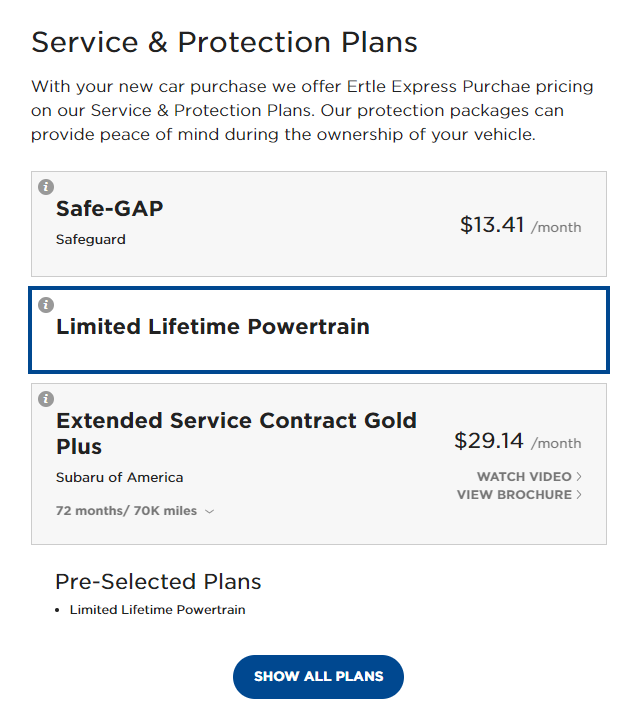 Step 4: Select Protection Plans
Select the protection plans most suited to your driving habits and length of ownership 
Our FREE Lifetime Powertrain Warranty is automatically selected
Flexible protection plan options
Multiple options available for different driving styles and length of ownership
Step 5: Upload Documents, Get Financing, and schedule in store pickup or Free Home Delivery
Our digital finance application is a simple and fast way to input your auto loan application.
Save time at the dealership
Upload Driver's License and Insurance and we'll have your paperwork prepared for you in advance
Eliminate the hassle of bringing all your information to the dealership and instead complete your purchase from your home or office
Schedule a time to visit the dealership in person or schedule a Free Home Delivery or Home Test Drive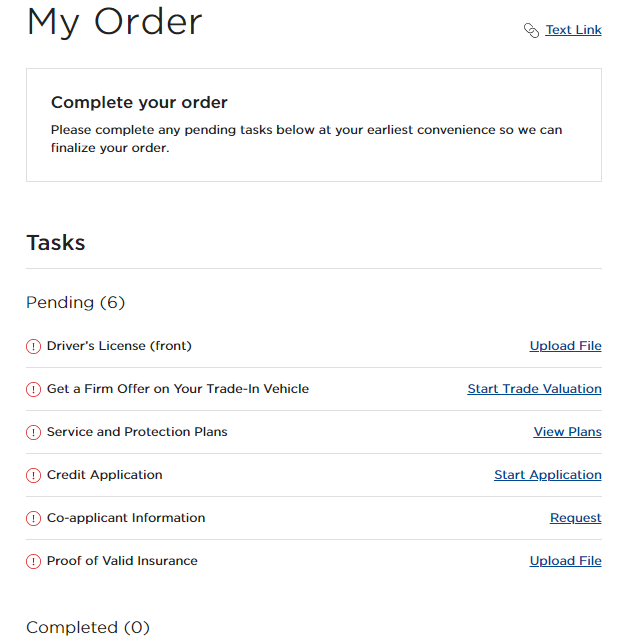 Step 6: Drive Happy
The last step has finally arrived! You've found the car that you love, you've discovered the financing that you need, and you've accomplished every aspect of the car buying experience right from your home or office. Now all you need is the certificate to make your car purchase official. Congratulations! You've not only purchased the vehicle of your dreams, but the Ertle Express Purchase has helped you save time in the dealership.
Ertle Subaru's Exlusive Free Home Delivery Program




Many dealerships in the Stroudsburg, East Stroudsburg, Scranton, Mount Pocono, and Easton PA areas offer home delivery, but their definition of home delivery means they will drive your vehicle to your home or office.  Ertle Subaru exclusively offers

Home Delivery

with our rollback truck, meaning no miles are put on your new vehicle, and no one other than you drives it after your purchase.  Additionally, Ertle Subaru offers this service to all customers within a

150 mile radius for FREE

!  Take advantage our

Free Home Deliver

y

today and keep those unwanted miles off your vehicle and those unwanted drivers out of your driver's seat!

How Can We Help?
* Indicates a required field