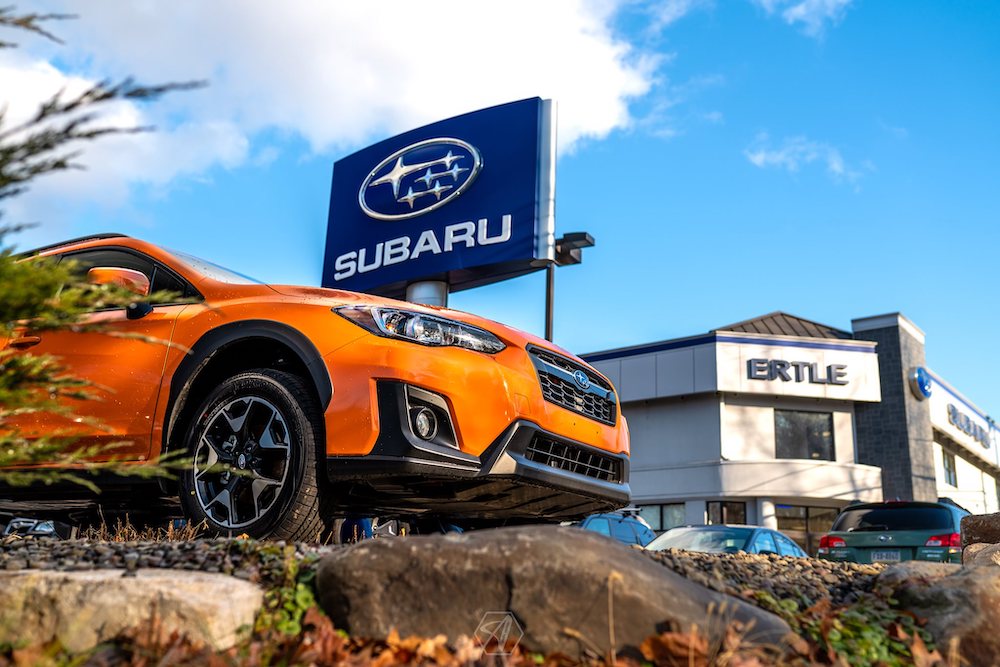 Your car shopping and maintenance experience should never be a hassle for you. Ertle Subaru invites you to our premier dealership to go above and beyond your automotive needs and expectations. 
When you make Ertle Subaru your sole dealership of choice, we make sure to live up to our philosophy of 'We Make it Easy." Whether it is shopping for a new or used vehicle, scheduling a service appointment, inquiring about our financing options, or anything else Subaru-related, it is our pleasure to help to make this process easier for you. 
Why Choose Ertle Subaru Near Scranton?
Versatile Car Buying Experience
Ertle Subaru is all about variety. Not just in our inventory of new and used Subaru sedans and SUVs, but in the car buying process. 
When you find the Subaru model that is right for you or place a special custom order, we provide a one-of-a-kind new Home Delivery service. Our free same-day Home Delivery program also allows you to shop our express store, purchase, and receive your new Subaru while in the comfort of your home. 
Not only do we make it easy, but we simply give you more.
Professional Finance and Maintenance Services
Our Subaru dealership serving the Scranton area provides quality customer service with help from a talented group of certified professionals. Our finance department will work closely with you to create a financing plan that works best for you. If you have thoughts about selling your car or adding a trade-in value to your purchase, we are also ready to lend a helping hand in the process.
We also believe in providing you with top-of-the-line service to help maintain or repair your beloved Subaru. Our experienced and trained technicians in our service department will provide you with everything from inspections, repairs, and replacements to get you back on the road, but more importantly safe. 
Visit Our Subaru Dealership Near Scranton 
We welcome you to visit our Subaru dealership near Scranton to experience the value and help we can provide to you in your car buying and owning journey. 
Ertle Subaru from Points North (Wilkes-Barre/Scranton) follows these directions: Take I-380 S toward Mt Pocono/Milford. Keep right to take I-380 S via EXIT 4 toward Mt Pocono. I-380 S becomes I-80 E. Merge onto PA-611 via exit 303 toward Ninth Street. Ertle Subaru is on the left.

If you have any questions or would like more information, please don't hesitate to contact the Ertle Subaru team. We look forward to hearing from you soon!