The 2023 Subaru Love Promise Customer and Community Commitment Award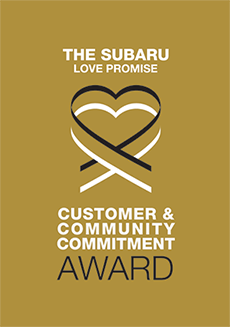 We've been nationally recognized for our dedication to our customers, our community, and the Subaru Love Promise.
We're honored to receive the 2023 Subaru Love Promise Customer and Community Commitment Award. This award nationally recognizes elite Subaru retailers who provide an exceptional customer experience at every interaction with Subaru. These retailers have also demonstrated an outstanding commitment to supporting passions and causes in their local communities in important areas such as the environment, community, health, education, and pets.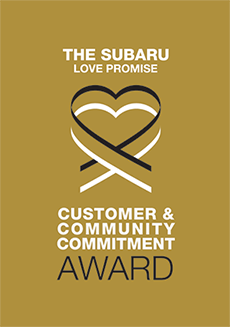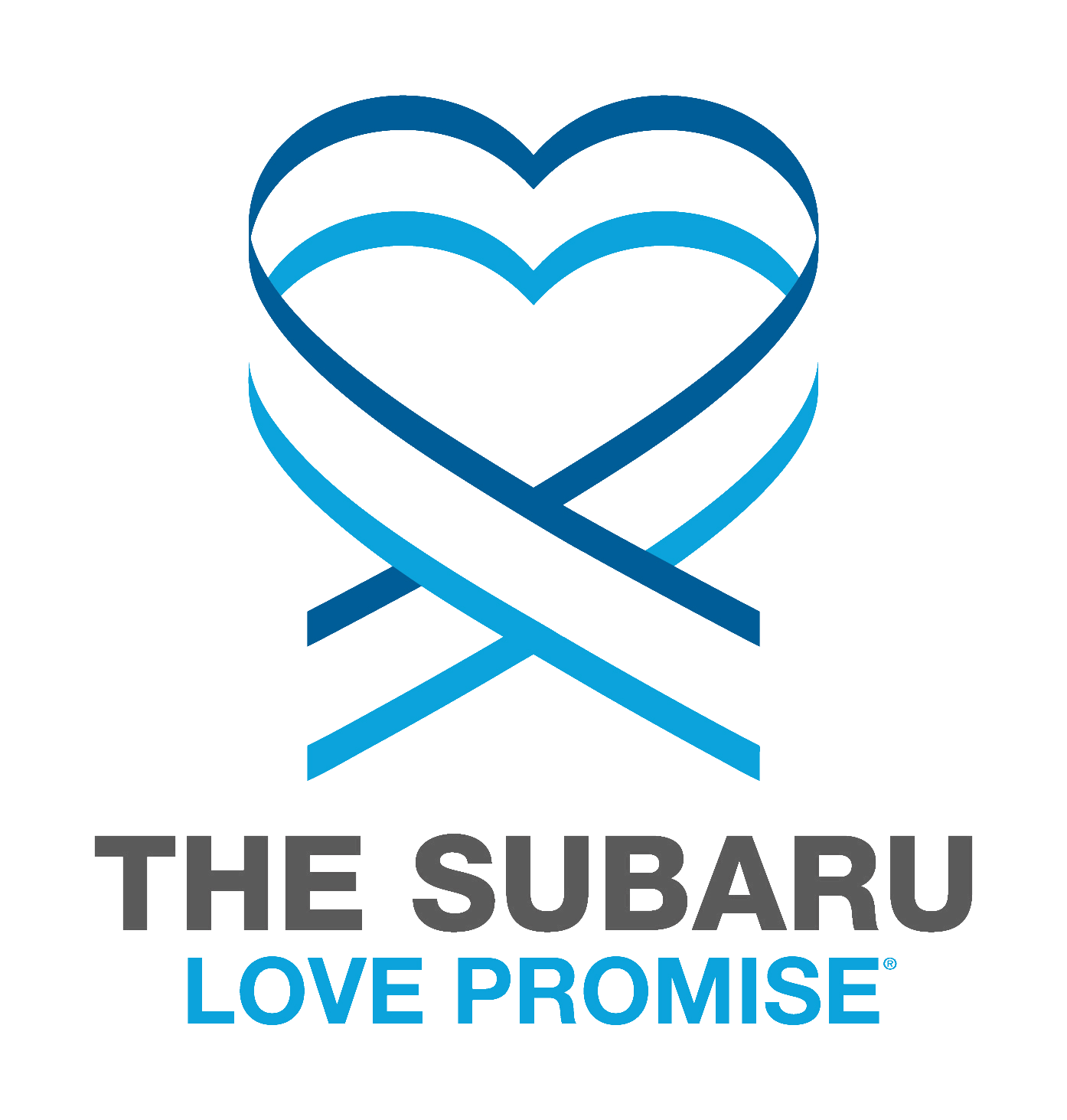 What is the Subaru Love Promise?
Subaru and our retailers believe in making the world a better place and the Subaru Love Promise is our vision of respecting all people. This is our commitment to show love and respect to our customers and to work to make a positive impact in the world.
How is Ertle Subaru dedicated locally to the Love Promise?
Our Love Promise can be seen in various partnerships with local charities and non-profits. We're grateful for the opportunity, not only to be a part of our community, but to serve it as well.
Animal Welfare Society of Monroe (AWSOM , Camp Papillon Pet Adoption & Rescue, AWSOM Animal Shelter
Joseph DeVivo Memorial Scholar, Developmental Education Svcs, Tobyhanna Little League, Monroe County Arts Council, Stroudsburg Wrestling Boosters
United Way of Monroe County, Meals on Wheels of Monroe Cty, Salvation Army, Knights of Columbus, St Paul's Lutheran Church
Hughes Cancer Center, Pocono Medical Center, American Red Cross, American Cancer Society, Friends of Hospice
Love Promise Stories from Ertle Subaru
Subaru and Ertle Subaru believe in making a positive impact on the communities in which we live and work. We uphold that belief through our Love Promise Community Commitment. Every month, we select inspiring stories from customers and partners from around our area who strive to support our collective commitment and feature them here
Ertle Subaru Loves to Help - Samantha H
During the month of February, Ertle Subaru partnered with Family Promise of the Poconos for the Subaru Loves to Help® campaign. Family Promise has seen a marked increase in those who need emergency shelter, and we were proud to be able to lend a helping hand. Last year, Family Promise provided emergency shelter to 146 families, compromised of 268 adults and 173 children. Family Promise of the Poconos, Inc. makes available to the community all donations it receives for families in its emergency shelter. Once families in shelter receive needed donations, Family Promise will make the donations available to the public, including the recent donation of socks by Ertle Subaru. Just as we dropped off our sock donation, the Ertle Subaru representatives encountered a family calling for help in finding clothes for their adult daughter, who recently returned home for care. The parents needed clothes, as well as socks and were overwhelmed at being given brand new socks for their daughter. Ertle Subaru, is humbled to have seen an immediate need and benefit from our donation. While socks may seem insignificant in the day-to-day needs of many, we know how vital it is for warmth and comfort- especially in the Pocono Mountains!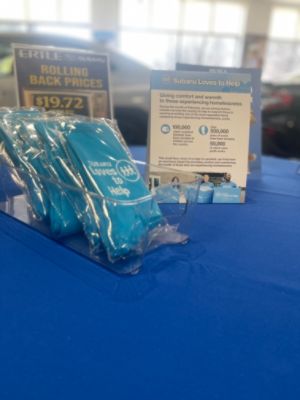 ---
At it again! - Karena T
If you ever want to meet some amazing people and support a business that is a HUGE blessing to our community; go visit Ertle Subaru in Stroudsburg or Ertle Powersports in Bartonsville! Jim and his crew never fail to amaze me. They once again provided 480 turkeys with large bags of fresh potatoes to families in need. Never once, (though high numbers and high costs), did Jim hesitate to make sure every family had a large turkey! They just step up and step in, working hard in the freezing temperatures putting those supplies in cars personally with smiles and kind words the entire time! Over the four hours as I walk back and forth, I heard them say "Happy Thanksgiving" hundreds of times with the same cheer each time. Jim Ertle and crew; you are one of a kind and we are truly blessed that you are our neighbor!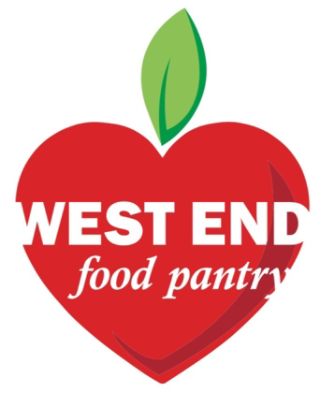 ---
Ertle Subaru Delivers Warmth to Patients at the Dale & Frances Hughes Cancer Center - Jessica K
On June 13th 2022, Ertle Subaru and The Leukemia & Lymphoma Society (LLS) teamed up to deliver hope and warmth to patients at the Dale & Frances Hughes Cancer Center in East Stroudsburg as part of Subaru's Loves To Care Campaign. Ertle Subaru delivered 80 blankets and Messages of Hope to patients. This incredible act of generosity was warmly received by the Cancer Center staff who were thrilled to distribute these comforting gifts to their patients The blankets and Messages of Hope will be given to patients to share love and warmth when they need it most. Thank you to Ertle Subaru for your dedication to our community and for supporting LLS's mission to cure blood cancers and improve the quality of life for patients and their families.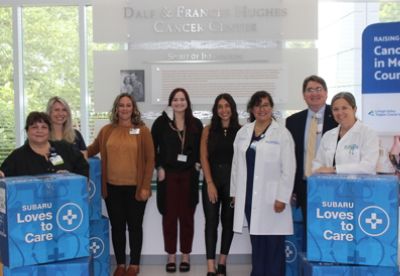 ---
Ertle Subaru participates in Santa Squad delivery. - Shayna C
At Monroe County Meals on Wheels, we believe in being more than "just a meal." Here our homebound clients are not just people; they are friends and friends take care of each other. This is especially true doing the holiday season; several of our clients within vulnerable populations across Monroe County are left alone and without human connections during a time of joy and laughter. This is where a new holiday tradition, Santa Squad, was born. With two years under our jolly belt, our organization has provided 700+ gifts to 300+ clients. This accomplishment would be impossible if it not for our dedicated volunteer base, which includes one of our biggest community supporters, Ertle ​Subaru. General Manager Gus Wadsworth & fellow Ertle Delivery driver Eugene Williams took time out to assist in this incredible holiday effort for the second year in a row. When it comes to supporting our mission through volunteering or fundraising, Ertle ​Subaru truly understands what it means to be more than a meal, a friend and community advocate.
---
Subaru Loves Pets 2021 Underdog Story - MaryLynn K
Ertle Subaru chose us again this year for Subaru Loves Pets. We just wanted to say thank you and share a story about one of the many underdogs that were adopted throughout the month of October. AJ was with his family since the age of 8 weeks old. Domestic Violence in the home led to divorce. The mother and 2 children went to a hotel for woman in this situation. They successfully hid AJ for a week without the owner finding out. When he found the cat he said the cat had to go or they had to go. The family was upset to surrender AJ to us. Happily AJ was adopted by a wonderful woman and he is now her emotional support animal. Thank you Ertle Subaru!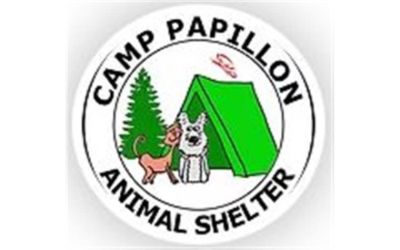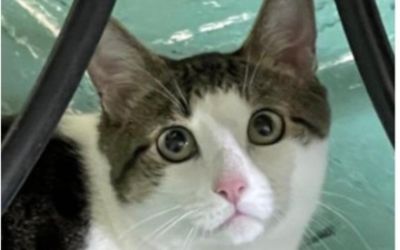 ---
Thanksgiving in Kunkletown - Karena T
When you think of Thanksgiving, you think of family, peace and FOOD! My name is Karena and I am the founder and current director of the West End Food Pantry in rural Kunkletown, Pennsylvania. Once again, Ertle Subaru and his crew helped us provide a full Thanksgiving meal to over 280 local families that are low-income, struggling to put food on their table and desperate for help. Not only did the Ertle crew hand out turkeys from the back of a box truck, but they also handed out a bag of food that was filled to the brim with all the fixings a family may need for a full Thanksgiving dinner. (This even included the ingredients for a pie!) The financial support to bring this to the community is a huge blessing to so many! Without this support, we as a volunteer organization, would not be able to provide such a meal due to the expense. But not only does Ertle Subaru provide the monies needed for such a meal, their crew comes out, gives a Saturday morning, stands out in the cold (because our food distribution is still an outside, drive-thru system due to COVID), and hands out every turkey and meal bag to each family that pulls up! Ertle Subaru completely exemplifies the meaning of "share the love" and bring true community support that is priceless in my mind! Thank you Ertle Subaru for all you do!
---
Ertle Subaru Sponsors Hole-In-One Prize - Melanie M
Ertle Subaru has sponsored a hole-in-one prize at the 10th Annual Dario Belardi Scholarship Golf Tournament. Held annually, the Dario Belardi Golf Tournament brings together local businesses leaders, groups, and individuals to enjoy the fresh air and friendly competition on the greens. During this un-FORE-gettable tournament golfers get to make new business connections and experience a fun and friendly charitable golf scramble that features: special contests, goody bags, boxed lunch and prizes. This event honors the incredible generosity of man who was a lifetime supporter of United Way. In his name, this tournament continues to cultivate a culture of giving! I am very happy to report that on September 28th, Pocono Mountains Visitors Bureau and Pocono Mountains United Way fielded a fun and successful 10th Annual Dario Belardi/2021 Scholarship Golf Tournament at Hideaway Hills Golf Club. Eighty-four golfers joined us for a fun morning and exciting afternoon. "Our deepest thanks to all who chanced the storm and were ultimately rewarded with a beautiful day of golf!" -Michael Tukeva, President/CEO, Pocono Mountains United Way. Pocono Mountains Visitors Bureau and Pocono Mountains United Way would like to thank all of the volunteers, participants, donors, and sponsors for making our 2021 Dario Belardi Scholarship Golf Tournament a huge success. Ertle Subaru, family owned and operated for more than 40 years, was proud to support the event and our community through providing a new 2021 Subaru Crosstrek to any golfer who made a hole-in-one on a specified hole during the event. We especially want to thank Ertle Subaru for being a Hole-in-One Prize Sponsor this year. We are extremely grateful to our business and community partners who contributed so much to this event.
---
Golf Tournament - Angela K
Thank you so much for partnering with us for our annual Golf Tournament. It was Mr. Kinsley's favorite event every year- which is why it was renamed in his memory. We had the best experience with you guys, and can't wait to partner with you again!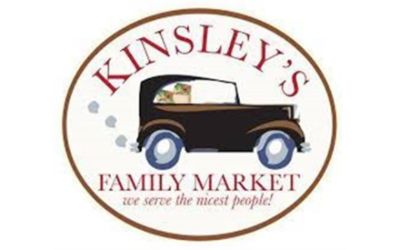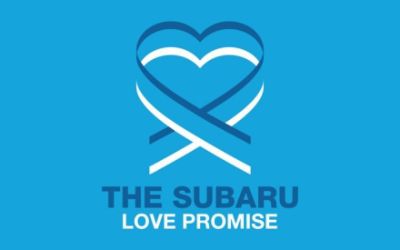 ---
Share the Love - Pocono Mountains United Way - Michael T
Pocono Mountains United Way is grateful for Ertle Subaru's gift through the Share the Love event. Through 2020, Pocono Mountains United Way has led the humanitarian response to COVID-19. We developed a Crisis Response Fund and Hospitality & Restaurant Worker Relief Fund. We operated a rental relief program that put over $1M in rental assistance into Monroe County. This kept 850 individuals in their homes. United Way makes sure children are ready for kindergarten through our early childhood initiatives. We prepare tax returns for households that make less than $56,000/year. All of our programs are free because of folks like you. Your gift to Pocono Mountains United Way helps to ensure... - Children are prepared to succeed in school and beyond. - Individuals are working to improve their financial stability. - People in our community won't go hungry. - No family struggles to make ends meet. Thank you Ertle Subaru!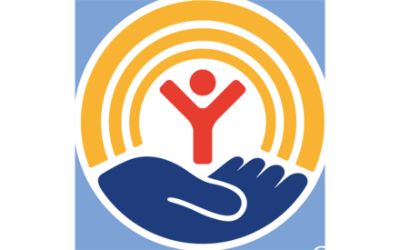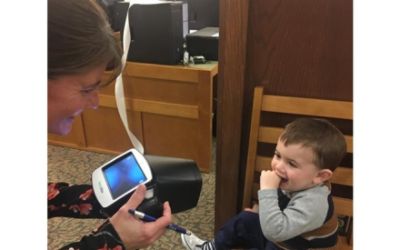 ---
Share the Love - Knights of Columbus Council 7141 - Leo W
Subaru's "Share the Love" program, through Ertle Subaru, has provided a much-needed boost to our Knights of Columbus Council 7141 financial resources. The $15,356 received will help many of our neighbors in the Monroe County area. Our annual scholarship will now be more solvent with a brighter future to continue for at least five more years. Msgr. Connel A. McHugh Council 7141 recently donated $5,000 to a fund designated for those in need and affected by the Covid pandemic. We have a long-term history of assisting local agencies such as: Pleasant Valley Ecumenical Network, Burnley Workshop, and our own annual scholarship program. In addition, the funds will be used to donate to emergency situations which arise and the families affected by these disasters, as well as those agencies who continually provide to the poor. This generous donation definitely will continue "Sharing the Love" and our council and community cannot express enough well wishes for the continuation of this wonderful program.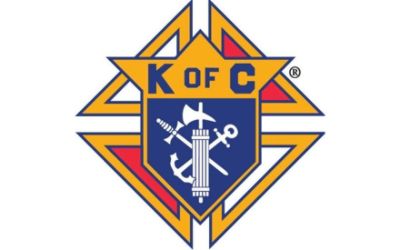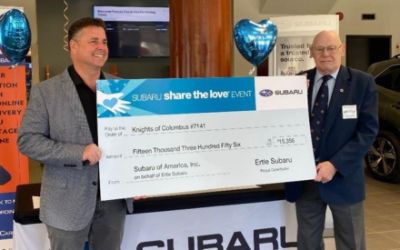 ---